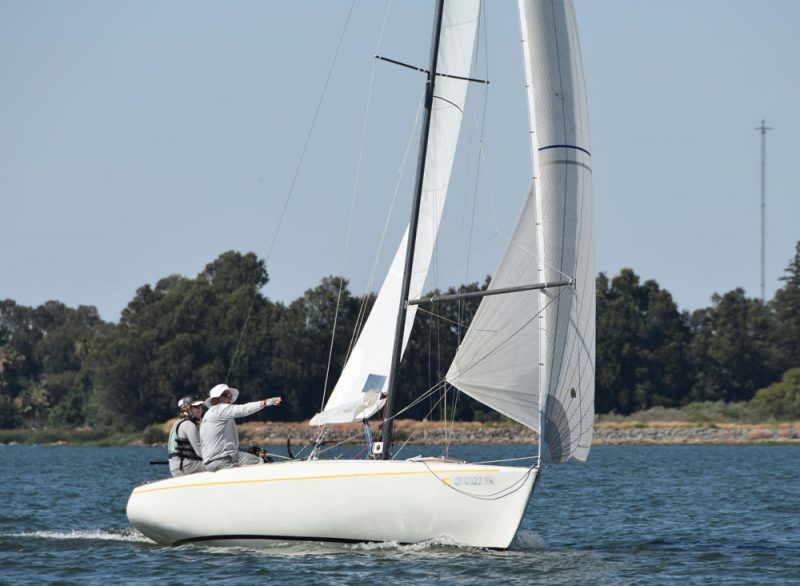 © 2020 Latitude 38 Media LLC / Chris
Melinda and Bill Erkelens lead the way to Stockton on Flying Circus.
In a less-windy do-over of June 6's 'daysail' from Richmond to Stockton, seven Moore 24s just happened to sail up the San Joaquin River at the same time. The sailors took advantage of a powerful flood current to propel them to Stockton before sunset. The breeze followed a typical Delta pattern, gentle until late afternoon, building just in time for the reachy parts of the course, and softening again as the boats neared their destination and the sun dipped low in the sky. The Moores hauled out at Stockton Sailing Club.