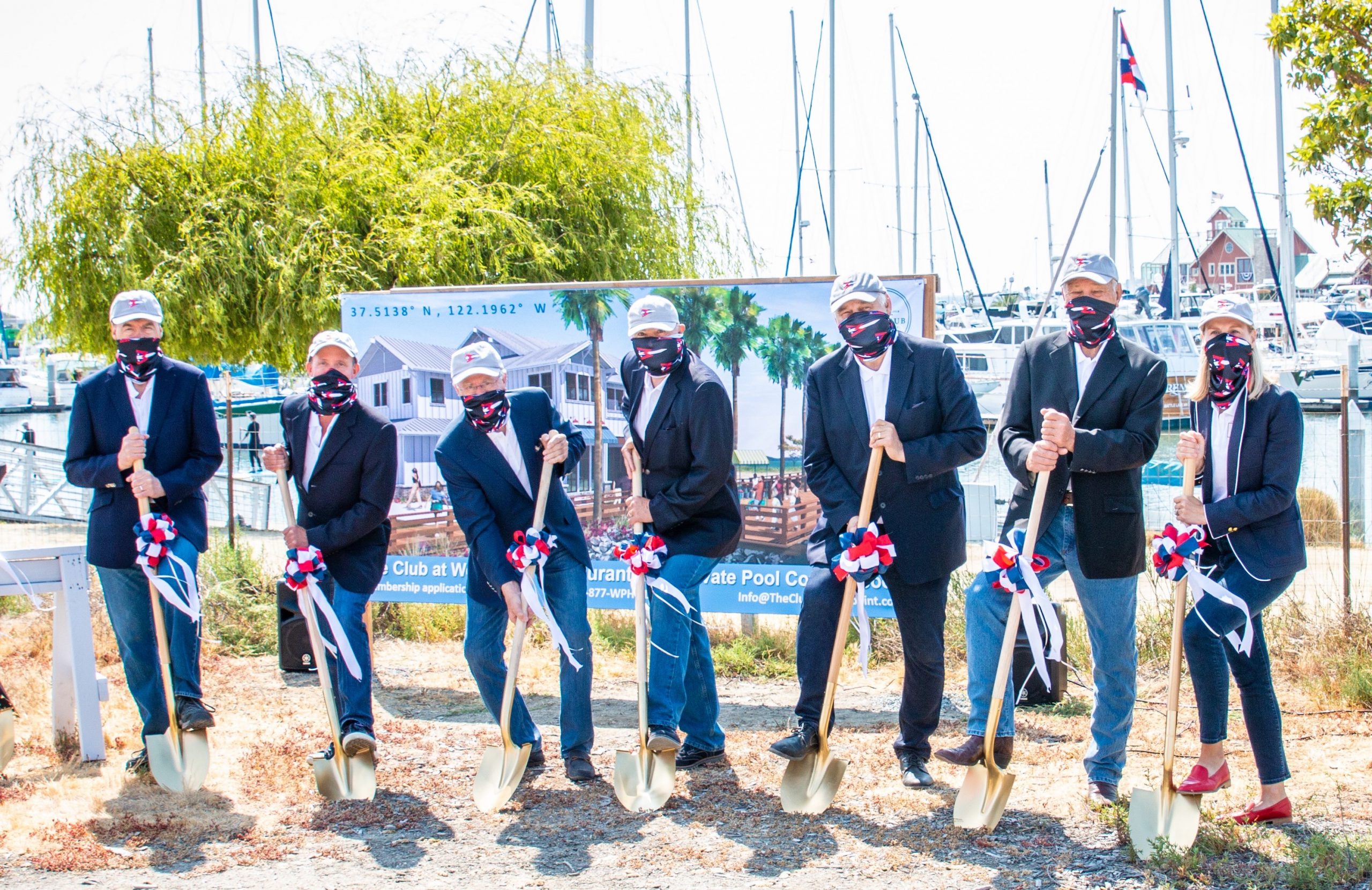 © 2020 The Club at Westpoint
Groundbreaking work, in more ways than one. The Club at Westpoint's Board of Directors dig in for their new building.
The Club at Westpoint Harbor hosted a 'pandemic-adjusted' groundbreaking ceremony for its new ecologically sensitive, multi-purpose building last Saturday. Members from across the US joined the board of directors via live streaming from the new building site. For the rest of the story from latitude38.com CLICK HERE!